Oh yes, a giveaway is happening.
It's SUMMER TIME bitchez, and that means the time has come for road trips and vacations. What do you have planned? Visiting family in Connecticut? Disney World in Florida? The Grand Canyon? Mount Rushmore? There are so many incredible things to do in the land of the free, home of the brave. And you should be commemorating them! That's why it's the perfect time to do my first giveaway. Just in time for summer, I've decided to give away this gorgeous poster from  KristinDouglasART on Etsy.
The 12×18 poster comes to you with the map completely coated in gold foil, which is kind of beautiful in and of itself. However, as you travel to each of the states, you get to scratch off that foil like a lottery ticket. Then, you reveal Kristin's beautiful watercolor painting underneath. At any stage of completion, it'll make a lovely statement in your home. Yours will come with the title "United States" up top.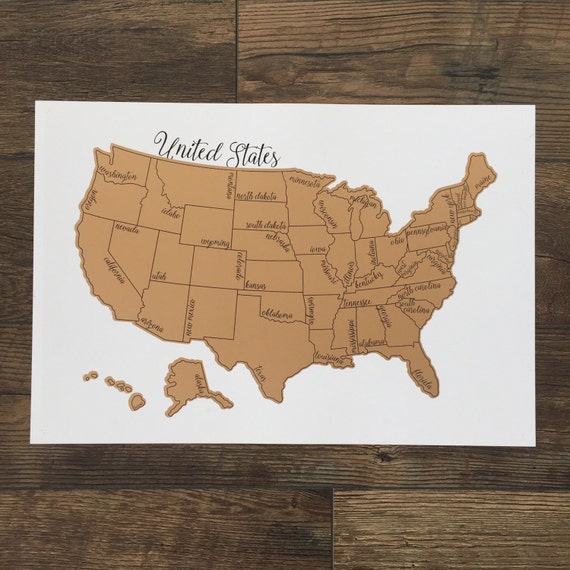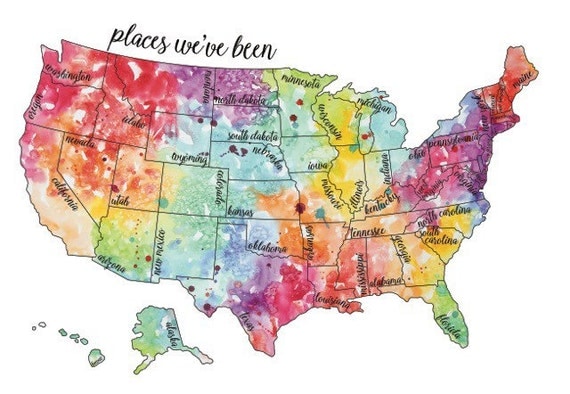 Did you fall in love yet?? (I know I did!) So, how do you win the giveaway and keep this baby all to yourself? All you have to do is sign up for my email list! Yes, it's that easy! Just share your first name and your email address with me on the form below. I promise, there'll be NO SPAM (I hate it, too) and I'll never share your email address with anyone. It's between just you and me, and the emails will be all good stuff, only once a month. Pinky promise.
If you're already on my email list (go you!) then you can still get entries by engaging with me on social media. You'll receive an entry when you follow Uninspired on Facebook or Twitter, and engage with me on social media! Check out the specifics below:
So, here's a quick recap of how to get entries to the giveaway:
Sign up for my email list using the form on this page (1 entry possible)
Retweet my pinned tweet (1 entry possible)
Like my Facebook post about the giveaway (1 entry possible)
Tweet at me once per day throughout the month of June! (30 entries possible. Don't be spammy.)
Are you pumped yet?! I'm so excited!!
If you have questions, feel free to leave a comment, email me at myuninspiredemail@gmail.com, or contact me on Facebook or Twitter. This giveaway is open to U.S. residents only.
---
Done all your entries for today? Check out some of my popular posts:
The Complete Guide to Fidget Spinners- Mental Health Monday
10+ TV Shows You Should Be Watching